12.09.17
OLD SCHOOL FOR THE MISSION!! DEC 16TH!!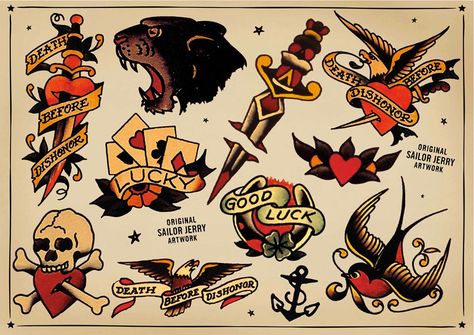 For ONE DAY ONLY, December 16 2017, as a Christmas Charity Fundraiser, The Jolly Octopus will transform into an American Traditional Tattoo Parlor. We'll be tattooing classic designs from Sailor Jerry, Cap Coleman, Bob Shaw and more.

And the best part? We're tattooing for Old School Prices! For ONE DAY ONLY, on DECEMBER 16, tattoos will be as low as $50, and NO TATTOO WILL BE OVER $250!!

All shop proceeds will benefit the Christchurch City Mission, who run the local Food Bank. Because no one should be hungry at Christmas.

So come on in and pick something off the wall - you'll be doing a good deed! :)

PS. If don't want to get tattooed (maybe American Traditional's not your thing), call round and donate some canned goods, baby food, and diapers - they always need 'em!

*Note: Because we're doing super-low prices for charity, this is one day of the year when you should leave the vouchers at home.